Staff and Contacts
Instructors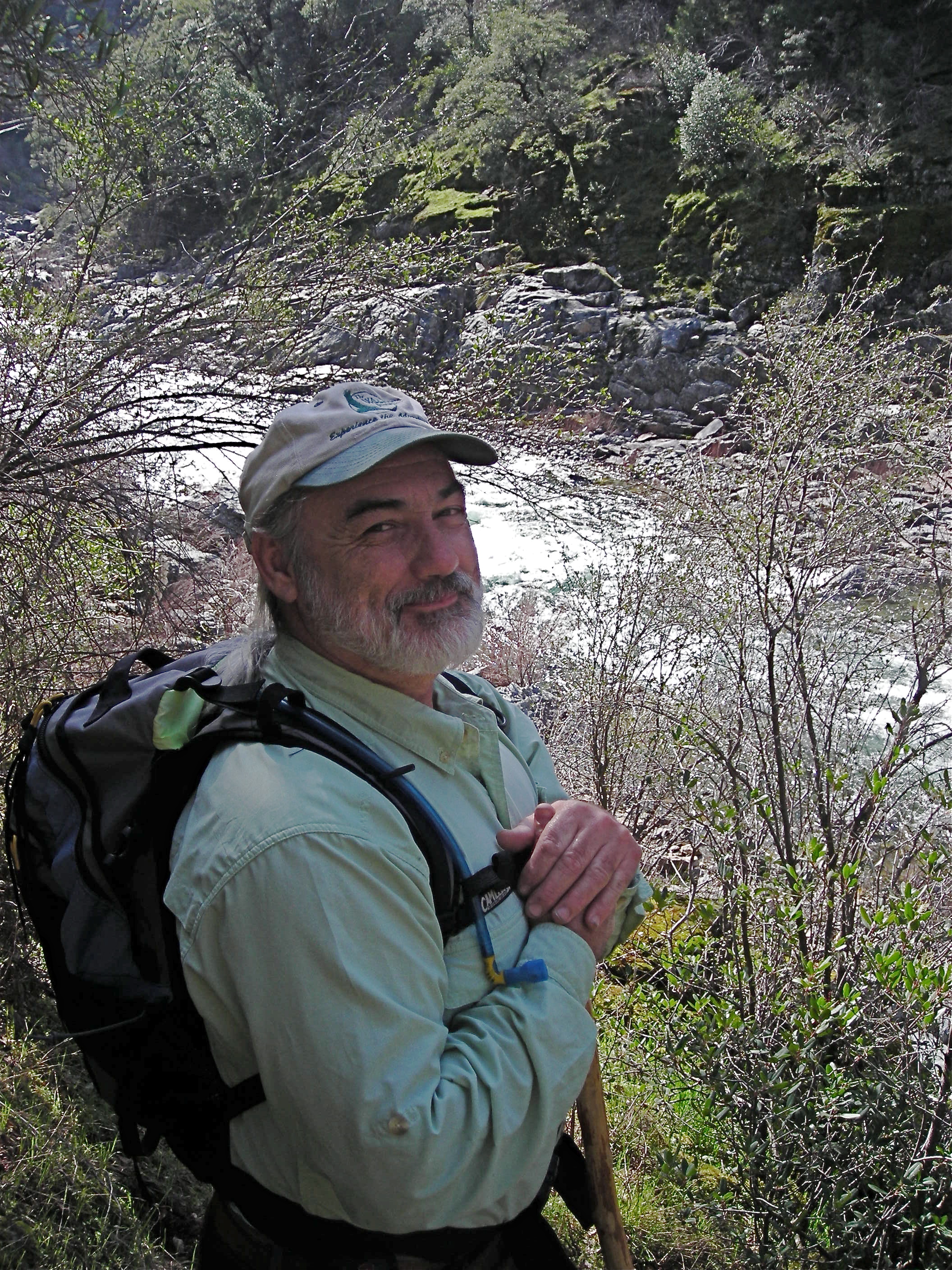 The Wilderness Institute, Inc.
California (818) 483-6570 and Colorado (720) 307-3027
info@wildernessinstitute.com
P. O. Box 953, Lyons, CO 80540
(at Peaceful Valley Resort and Conference Center)



INSTRUCTORS:
Wilderness Institute instructors are highly trained and experienced professionals. Their goals are to provide the knowledge, guidance, support, and instruction to insure a rewarding experience.

Brad Childs, C.Ht: Executive Director and Founder
Mr. Childs is the organization's lead Challenge Ropes Course facilitator, Climbing Instructor, Naturalist and Wilderness Guide. He is also a past National Park Ranger with the Santa Monica Mountains National Recreation area. His duties included public outreach, backcountry patrols, Wildland Fire Fighter, and search and rescue operations (SAR) having been recognized with several commendations for his work in this area, including the National Park Service Unit Award.


View Brad Childs's profile



Brad Childs, Vita


Accredited Education
• Behavioral Science Centers, Hypnosis Motivation Institute (HMI), Tarzana, CA,
Diploma in Clinical Hypnotherapy (with Honors) 720 hours Training and Internship
• California State University, Northridge, 1984, Graduate Studies program in Outdoor Recreation and Leisure Studies-Honors recipient. Completed thesis: The Effects of an Outdoor Challenge Program on the Locus of Control of Selected Juvenile Delinquents.
• Michigan State University, 1978, B.S. degree, Parks and Recreation Resources-Environmental Interpretation emphasis. (For-Mar Nature Preserve and Arboretum, Genesee County, Naturalist Intern).
• University of California, Los Angeles (UCLA), 1982, California Department of Education, Adult Education Teaching Credential in Education, Biological Sciences, and Public Affairs and Services

Professional Education
• Grantsmanship Center, Grantsmanship and Fundraising certificate programs
• Franklin/Covey Institute, Empowered Leadership and Time Management certificate seminars
• Personal Strengths, Inc., Qualified Personal Strengths Trainer (Strength Deployment Inventory), and Mediation for Managers Facilitator
• Prairie View Process Solutions, Self-Efficacy Inventory and Outcome Evaluation Licensee/Provider (Capabilities Awareness Profile and Perceived Competence of Functioning Inventory assessments)
• International Critical Incident Stress Foundation, Provider (Crisis Intervention and Stress Management)
University of Maryland, Baltimore County Training Center: Strategic Response to Crisis, • Individual Crisis Intervention, Group Crisis Intervention, and Comprehensive Crisis Preparation and Response for the Workplace
• Coaches Training Institute (CTI), Graduate, Life and Business Coach
• Institute of Cultural Affairs (ICA), Facilitator (Facilitation Methods and Focused Conversation Method)
• Community Activators, Core Gifts and Welcoming Places Facilitator
• Placer Collaborative Network, Strength-Based Pathways to Solutions Facilitator
• Academy for Coaching Excellence, Life-Energy Coaching Training
• Spencer Institute, Certified Sports Psychology Coach
• Hypnotherapists Union Local 472, Certified Hypnotherapist
• Science of HypnoPsychology, Certificate in Coaching Hypnotherapy
• Live Out Loud, Inc., Licensee and Certified Wealth Builder/Trainer
• Emotional Freedom Techniques (EFT), Practitioner (Trauma/Stress/Crisis Intervention Counseling skills)
• Sierra Business Council, Sierra Leadership Institute, Graduate (Skills in collaboration, facilitation, communication, conflict resolution, management, stakeholder coordination, and sustainability principles)
• Auburn Chamber of Commerce, Leadership Auburn, Graduate (Empowering current and future leaders)

Employment
• The Wilderness Institute, Inc., (1984 to present), Founding President/CEO. Provides Wilderness Education, Training and Advocacy. Outdoor recreation programs, activities and experiential events include eco-tourism, outdoor education, adventure seminars, team-building retreats, wilderness survival, rock climbing and ropes courses for the public and special groups (including schools, summer camps, businesses, people with disabilities, military veterans and youth-at-risk) and Mobile Rock Climbing Wall events.

Professional Contract Affiliations (partial list- client references available upon request)
• Peaceful Valley Resort and Conference Center: Consultant and Facilitator; Leadership, Team-Building and Strategic Planning Seminars. Director of Wilderness Field Seminars and Adventure Programs.
• Atrium Experts: Consultant and expert witness service contractor specializing in Risk Management and Outdoor Safety.
• International Forum for Professional Coaching and Consulting: Founding Partner Coach- (My Best Year EverTM; Time and Life Management system training and software solutions for coaches)
• Loyola Marymount University, School of Business, Instructor- Executive MBA Leadership Seminar
• Sierra College, Customized Workforce Training Instructor- Team-Building Training
• Placer School for Adults, Instructor- Collaboration and Strategic Leadership Seminars
• Placer County First Five Commission, Facilitator- Focused Conversation Method
(Grant review process between grantees and administrators)
• American Whitewater Expeditions, Consultant/Trainer- Staff Development and Whitewater Rafting Guide
• Colfax Area Chamber of Commerce, Consultant- Executive Director (Grantsmanship and Tourism)
• Eagle Mountain Resort, Consultant-Marketing and Training (Nordic Skiing, Snowshoe and Winter Survival)
• National Park Service, Santa Monica Mtns. NRA, Instructor- Field Seminars in Wilderness Education

Honors and Awards
Honors and awards received by Mr. Childs include the National Park Service Unit Award (presented by the Secretary of the Interior), the National Environmental Education Award (National Association of Resource Conservation Districts), the Golden Eagle Award (for outstanding contribution to The Wilderness Institute), CSUN Scholastic Achievement Honors, and the Burt Anderson Memorial Scholarship for the Outstanding Department Graduate student (for two consecutive years, CSUN).

Civic Service and Community Leadership (partial list)
Mr. Childs sat on the following boards and held the noted offices:
• Santa Monica Mountains Conservancy Advisory Board, Board Member (representing Ventura County on this State of California agency)
• U.S. National Park Service, S.M.M.N.R.A., Trails Access Team Member (Multiple-Use Advisory Committee)
• U.S. National Park Service, Joshua Tree National Park, Committee Member (Backcountry Use Guidelines Committee)
• Lyons Area Chamber of Commerce; Vice President, Chair- Tourism Marketing Committee
• Save Our Mountain Park Coalition, Founding Board Member
• City of Agoura Hills Parks and Recreation Advisory Commission, Board Member
• Cold Creek Canyon Preserve Foundation (Stunt Ranch Research Center), Board President
• Placer County Visitor Council, Board Member, representing Recreation Tourism, Chair of the Marketing Committee, and Treasurer
• Placer County Sheriff's Mountain Rescue Team, Team Member, Chair, Public Education
• American Camping Association, So. Cal. Section, Board Member, Standards Review Committee
• Placer Nature Center, Charter Board Member, Public Outreach Committee
• Colfax Area Chamber of Commerce, Vice President, Chair, Tourism Committee
• Placer Collaborative Network, Strategy Team Member
• Sierra College, Veteran Student Alliance, Mentor
• Boots to Books-Veterans Cadre, Advisory Board Member/Trainer
• Sierra North (Nor. Cal. Outdoor Recreation Business Alliance), Founding President
• Placer Union H. S. District, Placer School for Adults, Advisory Board member
• 2020 Vision for Greater Auburn, Board Chair-Natural Resources committee (Led the organization in its Vision Implementation Action Plan)
• Live Oak Waldorf School Board of Trustees, President, Chair of the Executive, Board Development, and Annual Giving Committees
• Optimist Club of Warner Center, Charter Board Member
• Boy Scouts of America, Adventure Explorers Post, Founder and Advisor

Professional Outdoor Leadership Qualifications
Mr. Childs is a past member of the Placer County Sheriff's Mountain Rescue Team, National Park Ranger and Wildland Firefighter with the Santa Monica Mountains N.R.A., Emergency Medical Technician (FS-EMT), and Red Cross Disaster Volunteer Coordinator. He is a Wilderness First Aid/CPR Instructor, Field Archery Level 2 Instructor Trainer, Whitewater Rafting and Rock Climbing Guide, Nordic Skiing and Snowshoe Instructor/Guide, Challenge Ropes Course Facilitator Trainer, Wilderness Survival Instructor and Community Emergency Response Team (CERT) member.

He holds numerous certifications and credentials in outdoor skills, emergency response and safety instruction from organizations such as the American Red Cross, International Critical Incident Stress Foundation, Rainier Mountaineering, American Whitewater, and several others.

Professional Membership Affiliations
Lyons Area Chamber of Commerce, Malibu Emergency Response Network, American Hypnosis Assn., Hypnotherapists Union Local 472, National Exercise and Sports Trainers Association (NESTA), USA Archery Assn., National Assn. for Search and Rescue, American Camp Assn., Assn. for Experiential Education, Assn. for Challenge Course Technology, Malibu Community Emergency Response Team (CERT), Drone Pilots Assn., and S.W.A.R.M (S.A.R. Drones-volunteer worldwide search and rescue network)

Publications, Writing, and News Media Experience
Mr. Childs is author of the Team-Building and Leadership Challenge training manual, Co-author- State of California, Outdoor Recreation Performance Standards, and has written articles on eco-tourism and outdoor safety for numerous publications including; Placer County Visitor Guide, Malibu Visitor Guide, Malibu Chronicle, Sierra Heritage, Foothills and TV Guide magazines.

Mr. Childs is a contributor to the California Parks Access publication, (A complete guide to the State and National Parks for Visitors with Limited Mobility) and to Be A Global Force of One (In Your Hometown). He was Executive Editor of the Wilderness Guide publication and has written press releases, media advisories, newsletters, brochures, and grant proposals. He is skilled in internet marketing, webinars, blogging, video email and social-media networking.

Radio, Television, and Video/Film Experience
Mr. Childs has been a guest on numerous radio and television programs and talk shows as a noted eco-tourism professional, naturalist, and team-building consultant. He has also produced, directed, filmed, and edited numerous corporate training, outdoor adventure and UAV aerial productions and provided still/digital photography and other production services. (www.LeadingEdgePro.com)

His credits include principal talent, background, scriptwriter, rigger, stunt support, and location scout in TV, Movie, and Video productions-featuring "California Outdoors", Whitewater Rafting. Calif. Tourism Council/NBC TV, "Path to War", HBO productions, "Gentle Ben", Entertainment Partners S.G., "The Retreat", HKM Productions/Leagas-Delaney Inc. agency (SAG), "The Coleman Guide to Camping", Naturalist, (with Bruce Jenner), Twin Tower Enterprises, Inc., "Rock Climbing"-Celebrity/Talent Training, Lonely Planet Productions, "Zig Zag Show"-Yosemite Rock Climbing, Tokyo Broadcasting/Sony Television Division, and other productions.

Public Speaking and Presentation Experience
Mr. Childs has presented as a guest lecturer, motivational, and keynote speaker at business, university, association, and community service club's workshops and meetings, including international conferences. He is an expert group facilitator, meeting planner, and presenter having been trained in audio-visual equipment, internet webinars, and video/webcam conferencing for educational and business presentations.

Professional Association Speaking Presentations (partial list)
• Assn. for Challenge Course Technology International Conference- Workshop Presenter
(Crisis Management and Intervention)
• American Camp Association, Regional Conference-Workshop Presenter
(Outdoor Living Skills and Safety)
• California Dept. of Education; Hospitality, Tourism, and Recreation- Presenter
(Outdoor Recreation and Eco-Tourism)
• American Camp Association, Regional Conference- Workshop Presenter
(Crisis Management and Intervention)
• Sunset Magazine Travel "Taste of Sunset Tourism Trade Show"- Presenter (Eco-Tourism)
• CSU, Sacramento "Recreation into the New Millennium"- Presenter
(Corporate Team-Building Retreats)
• California State Trails Conference- Workshop Presenter
(Coordinating Volunteer events)
• Relationship Awareness International Conference- Workshop Presenter
(Strategic Leadership and Team Development)
• Organizational Behavior Teaching Conference- Workshop Presenter
(Adventure-Based Experiential Learning)
• American Society of Training and Development- Workshop Presenter
(Adventure-Based Experiential Learning)
• Rotary Clubs International- Conference Presenter
(Rotary Youth Leadership Awards)
• American Camp Association, Regional Conference-Workshop Presenter
(Risk Management and Outdoor Safety)
• California Park and Recreation Society- Conference Presenter
(Leadership Challenges and Team-Building)
• Outdoor Adventure Resource Conference- Conference Presenter
(Risk Management and Safety)
• Western Interpreters Association- Conference Presenter
(Experiential Learning Adventures)
• Association for Experiential Education- Conference Presenter
(Eco-Games and Initiative Activities)
• Assn. for Challenge Course Technology International Conference- Workshop Presenter
(Marketing Corporate Team-Building Seminars)
• Western Association of Independent Camps- Conference Presenter
(Staff Development and Training)
• Western Association of Private Schools- Conference Presenter
(Adventure-Based Experiential Learning)
• Association for Environmental and Outdoor Education- Conference Presenter
(Team-Building and Outdoor Challenges)
• California Youth at Risk Network- Conference Convener/Presenter
(Group Facilitation and Processing)
• California Dept. of Youth Authority- Conference Presenter (Wilderness Intervention)
• Including numerous leadership roles, conference committees and regional committee responsibilities.

Grantsmanship and Fundraising Success (partial list)
• Recreational Transit Program- Santa Monica Mountains Conservancy
(Recreational Park Outreach Naturalist led Bus Tours)
• A Living Tree is a Giving Tree- California Environmental License Plate Fund
Resource Conservation Districts, (Student Environmental Education)
• Lost and Found, A Children's Outdoor Survival Guide- City of Thousand Oaks
(Youth and Parents Outdoor Safety)
• Clean and Green Project- TreePeople, LA Conservation Corp, Mattel, Inc.
(Conservation Leadership Training and Development)
• Peer Leadership and Student Facilitation Training- Placer County HHS Dept.
(Promoting Prevention Alternatives to Student Substance Abuse)
• Wheel to the Sea event- Jamba Juice and Community Partners
(A Wheelchair Users Nature Experience)
• Auburn Family 4th- Placer County Visitors Council
(Tourism Marketing and Visitor Education)
• Youth Leadership and Recreation Career Training- Placer County HHS Dept.,
Auburn Boys and Girls Club (Job Training and Youth Development)
• Auburn Community Festival- Placer County Visitors Council
(Tourism Marketing and Visitor Education)
• American River Confluence Festival- Placer County Visitors Council
(Tourism Marketing and Visitor Education)
• Collaborative Leadership Training- Auburn Community Foundation
(Public and volunteer education)
• Placer Recreation Vision 2020- Placer County Visitors Council
(Visitor Use Research, Tourism Marketing and Public Education)
• Colfax Area Chamber of Commerce- Placer County Visitors Council
(Internet Marketing and Tourism Promotion)
• Rotary R.O.P.E.S. "Rotary Outreach Programs Enhance Self-Esteem"
Las Virgines Unified School District (Youth at Risk Adventure Education)
• A.B.L.E. "Adventures for Building Life's Experiences"-
Conejo Recreation and Parks District (Youth at Risk Adventure Education)

Volunteer Regional Leadership and Support (partial list)
• National Geographic, Sierra Nevada GeoTourism MapGuide- Contributor (Tourism Promotion)
• Truckee River Watershed Council- Workshop Facilitator
(Truckee River Sediment TMDL workshop)
• Nevada County- Workshop Facilitator (Natural Heritage 2020)
• Placer County Open Space Program- Contributor (Placer Legacy)
• 2020 Vision for Greater Auburn- Contributor/Facilitator (Action Team member)
• U.S. Forest Service, Tahoe National Forest- Contributor
(Sierra Nevada Framework for Conservation and Collaboration)
• California Park and Recreation Society- Contributor (VIP 2000- Vision, Insight, Planning)
• Placer Union H.S.D., Colfax High School- Student Mentor, Trainer, and Facilitator
(Falcon Ropes Course- Anti-bullying project, Senior projects support, PE class)
• Colfax Area Chamber of Commerce- Community Forum Facilitator
(City of Colfax-Ghost Town or Not?)
• Placer County HHS Dept, Strengths and Assets Promotion- Contributor
(Illegal substances use by youth in our community strategic planning process)
• California State Parks, Auburn State Recreation Area- Contributor
(American River Recreation Master Plan)
• California Sustainable Tourism Symposium, Sacramento, CA- Contributor
• Placer County Tourism Assets Tour, Auburn, CA - Tour Guide/Naturalist
• Placer County Cultural & Heritage Tourism Workshop- Panel Moderator
• Outdoor Industry Foundation, Business for Wilderness- Contributor
(Conservation of American River)

Volunteer Community Events and Support (partial list)
• Calif. Native Plants Society, National Parks Conservation Assn.- Event committee member
(Santa Monica Mountains March for Parks Public Education events)
• Colfax Area Chamber of Commerce- Event Chair
(Valentines Banquet and Dance, Spring Festival, and Railroad Days Events)
• Headwaters Institute- Team-Building and Volunteer Training Facilitator
(American River Conservation event)
• Placer County Visitor Council- California State Fair Volunteer
(Award Winning Placer County booth and displays)
• Auburn Chamber of Commerce- Grantsman/Committee Member
(Family July Fourth- Family Recreation)
• Colfax Area Chamber of Commerce– Event Chair
(Founders Day- Heritage Celebration)
• Auburn Chamber of Commerce- Grantsman/Committee Member
(Auburn Community Festival- Family Recreation)
• Auburn Chamber of Commerce, I-80 Business Association Event- Chair
(Bowman Business Bonanza)
• Colfax Area Chamber of Commerce – Event Chair
(Independence Day Celebration- Family Recreation)
• Protect American River Canyon Assn.- Grantsman/Committee Member
(American River Confluence Festival- Visitor and youth education)
• South Yuba River Citizens League (SYRCL)- Volunteer Development Facilitator
(Yuba River Clean up 2000)
• Nevada County Food Bank- Steering Committee Member
(Corporate Adventure Race fundraising event)
• Nevada County- Steering Committee Member/Presenter
(Wellness, Health, Fitness, and Recreation Fair)
• American Diabetes Assn.- Steering Committee Member/Facilitator
("Kids Rock the World"- Youth Empowerment event)

Advocacy for Wilderness Preservation, Open Space and Trail Access Success
• Protect American River Canyons (PARC)- Prevention of Auburn Dam on Northern California's American River, within the Auburn State Recreation Area
• North Fork American River Alliance- National Designation of the North Fork as a "Wild and Scenic River"
• Save Open Space- Preservation of Ahmanson Ranch/Jordan Ranch (Palo Comado Canyon) open space parkland within the Santa Monica Mountains National Recreation Area
• Santa Monica Mountains Fund- Parkland acquisition and support for the Santa Monica Mountains NRA
• Save the Mountain Park Coalition- Parkland acquisition and support for the Santa Monica Mountains NRA

References:
Available upon request